2022 - 24rd Annual Cameron
Chamber of Commerce
Christmas Classic Basketball Tournament
Thursday, Friday & Saturday December 8, 9 & 10, 2022
This is one of the most anticipated sporting events in Cameron each year.  Boys and girls teams from all across the state will be traveling to Cameron for three full days of basketball.
These teams guarantee to give fans and spectators thrilling, often edge-of-your-seat, game play.  Join us as we watch this year's team battle it out for the top tournament prizes.
Some team participating: Cameron Yoemen and Lady Yoe, Austin-Travis, Milano, El Paso, San Antonio, Lake Belton, Smithville, Waco Connally, Hempstead, Mexia, Mumford,Travis Early College, and Snook! What a great line up!!!
Tournament play will be played at the Yoe High School Gym new and old gym.  Located at 303 E 12th Cameron, Texas
If your business is interested in advertising in the tournament program or sponsoring the Hospitality Room, please contact the chamber at 254-697-4979
Tickets may be purchased at the door. Cash Only.
3 Day Pass
Adult $25
Students $15
Seniors $20 (65 & over)
1 Day Pass
Adults $10
Students $8
Seniors $8 (65 & over)
No other passes will be accepted.  This is not a UIL event!
Last boys game of 2021 Classic went into 3 over times!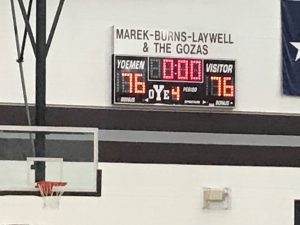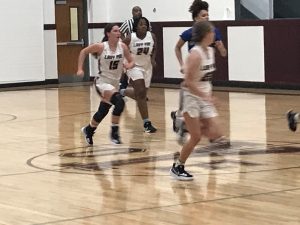 2022 Cameron Chamber Basketball Christmas Classic Girls Games


Check local hotels for Basketball Classic packages,
Dec 8, 9th, and 10th, 2022