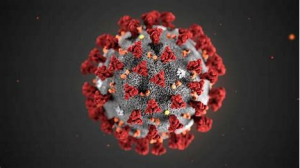 Please click on the link above for resources from  federal, state, local and other areas which are providing loans, grants or assistance for businesses.  Please hover over the entity and click for a link to their site information. Please stay tuned for updates for healthcare, communities and individuals as we update.
The Cameron Chamber will strive to keep you updated.  You may go to these websites for updates for our local areas www.milamcounty.net, and www.cityofcameron.
The Cameron Chamber of Commerce
Board of Directors
The City of Cameron, Cameron Economic Development Corp, and the Cameron Chamber of Commerce worked with citizens and businesses of Cameron in a production of a video, pictures of Cameron and a narrative for submission to the Home Town Takeover Contest HGTV production with Erin and Ben Napier.  The video was submitted in February and was launched to the public at the Cameron Chamber of Commerce banquet.
Thank you to everyone who helped with the project.  You may view the video below.
The work of the Chamber is financed by the investment of the members who support it on the basis of their ability to pay and their interest in promoting the area.
The Chamber of Commerce is composed of committee workers, Directors, and Officers who serve without pay. A Chamber executive and a part-time staff person are the only paid employees.  These two devote their time to the Chamber of Commerce and Industrial Foundation.
Our mission is to connect both our visitors and citizens to Chamber member businesses. We promote tourism by hosting events that bring folks to town, including festivals and sporting events. We promote teamwork as a Chamber, we "Look to Cameron first for goods and services ". Our new website and its functionality bring greater attention to our offering as a Chamber. Join the chamber today and reap the benefits of membership.