The Cameron Chamber of Commerce is happy to again be awarding "Business of the Month" Awards to Cameron Chamber of Commerce members!
Our city is full of so many great businesses and hard workers, and it is time to come together as a community to recognize them.
Members of the public may nominate local businesses for the award each month. These nominations will then be reviewed by a committee, and a winner will be selected.
Businesses that receive the award will be recognized in the Cameron Herald.
Forms must be received by 5pm on the 1st day of each month to be considered for the preceding month.
Eligibility criteria may be found attached to nomination forms. Chamber staff will check eligibility of each nominee upon submission. Nominations that are passed over will be considered for the next two months, after which will be dropped from consideration.
We are so excited to see our town participate in recognizing businesses in Cameron that make a difference in our community through outstanding customer service, community development, Chamber involvement, and community service!
If you have any questions, or would like more information, please feel free to contact the Cameron Chamber of Commerce at  254-697-4979 or email Casey Cargle at adminasst.chamber@cameron-tx.com.
Thank you for your time, and we look forward to your submissions!
Melanie J. Reed Chamber Director
chamber@cameron-tx.com
Cameron Chamber of Commerce: 102 E. 1st Street in Cameron
Click on the LINK below:
Business of the Month Form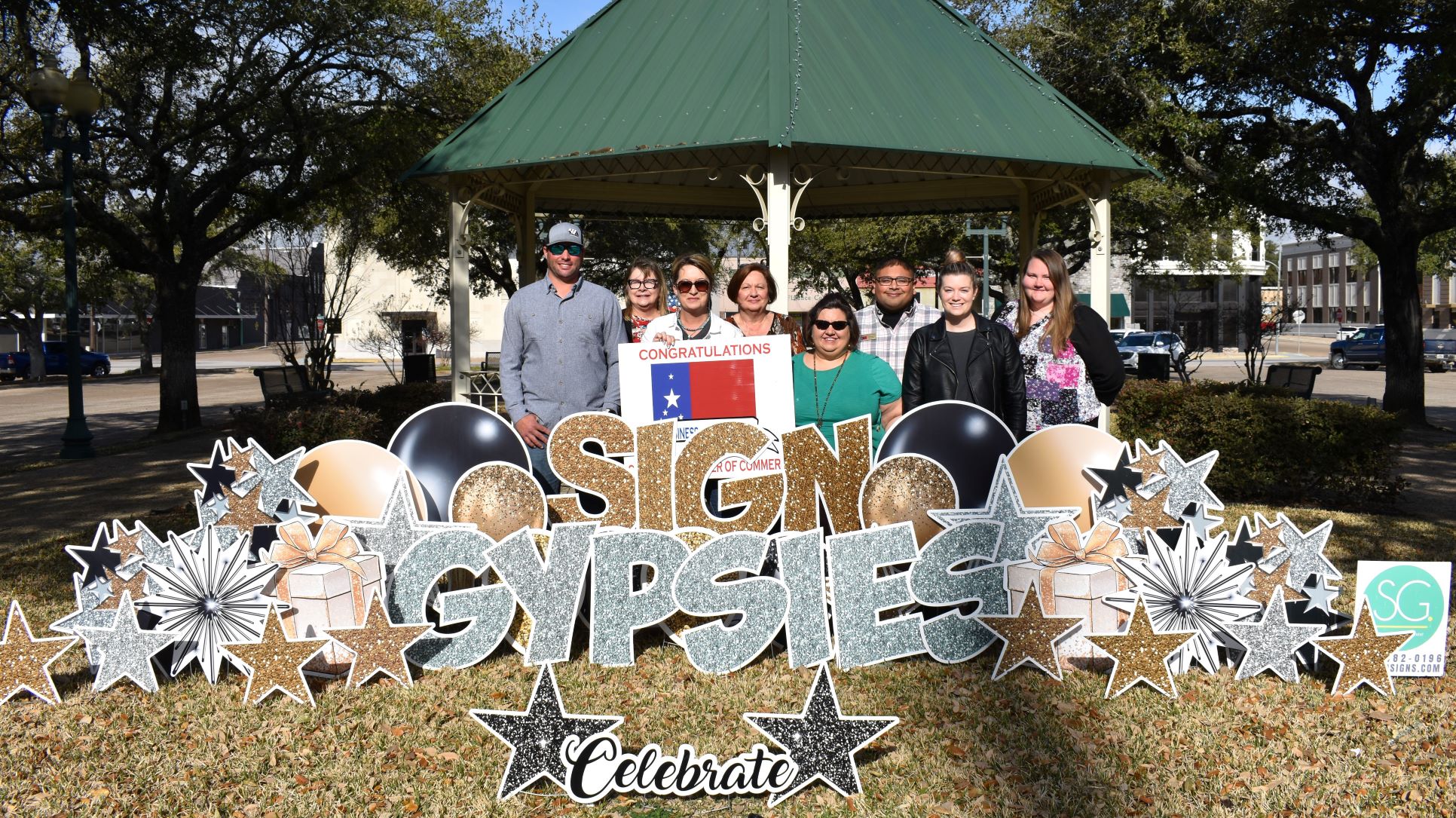 March BOM Milam County Sign Gypsies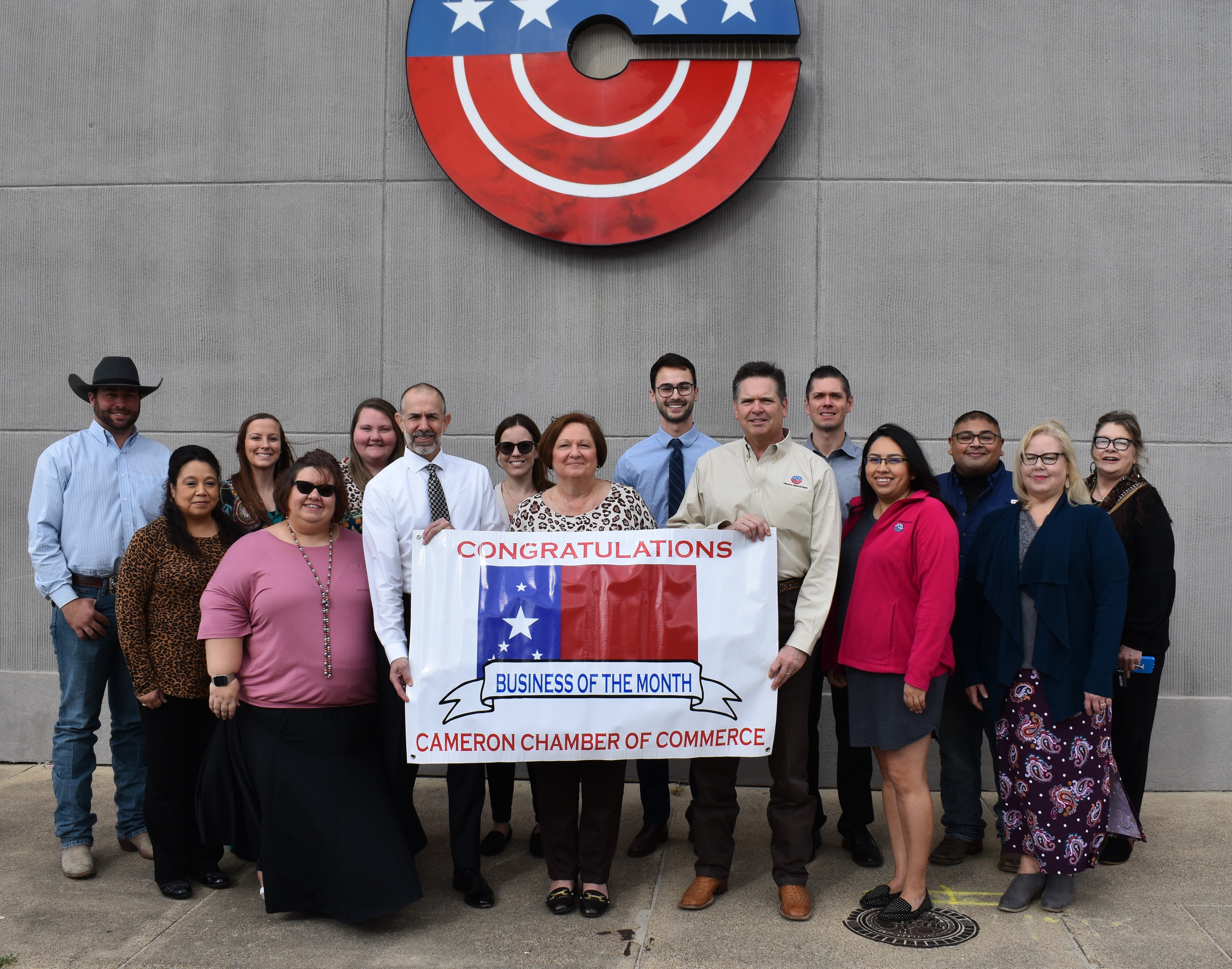 February BOM Citizens National Bank
Business of the Month Award
This could be You or a Business you Love for 2022 Cameron Chamber of Commerce Business of the Year
Bradley Plumbing 2021 Business of the Year
Steven Bradley, Carl and Melissa Bradley, and Erin Bradley
with Chamber Board Member Lindy Sanders and Spring Janke